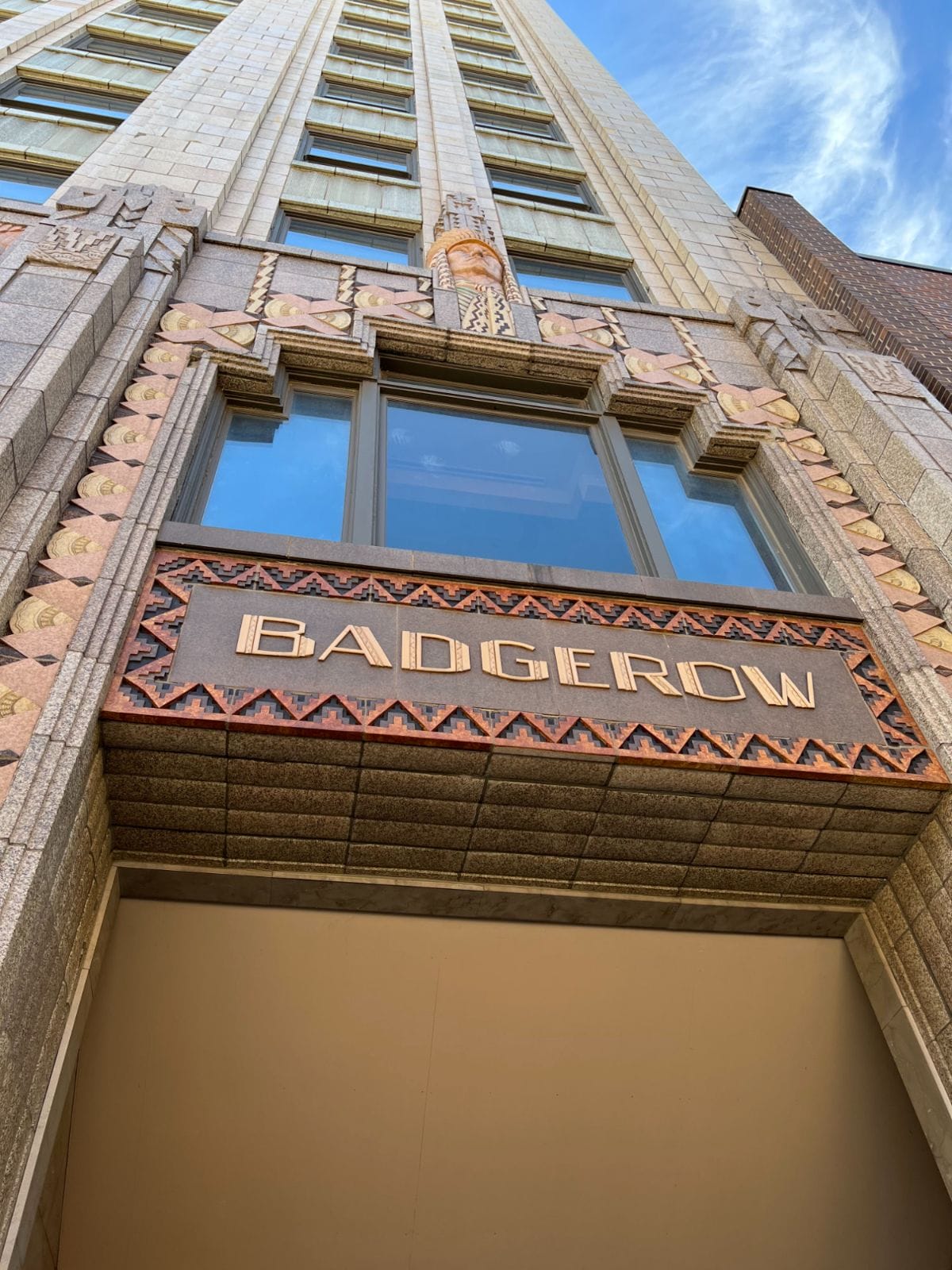 Branding a Historic Building
---
Badgerow Flats
Project Overview
The Badgerow Building was named one of Iowa's most significant buildings of the 20th century by AIA and is listed on the National Register of Historic Places. The redevelopment project "Badgerow Flats" is a new mixed use apartment complex repurposing this historic building. This project will be a host to apartments on the top 10 floors as well businesses on the first 2. When tasked with developing a name and logo for for this new brand we knew we wanted to draw inspiration from the building's rich history.
Services Provided
Naming
For the name we thought it was best to keep things simple as The Badgerow is a name that carries weight in the Sioux City area. While the building is being converted into mixed use apartments we decided using the term "flats" rather than "apartments" to help create differentiation between itself and other surround properties.
---
Logo Design
The logo takes cues from the building's historic design, inspired by it's art deco heritage. It's a modern logo with an old-fashioned feel. The branding for these boutique apartments does not just represent the interior of the building, but also its exterior too.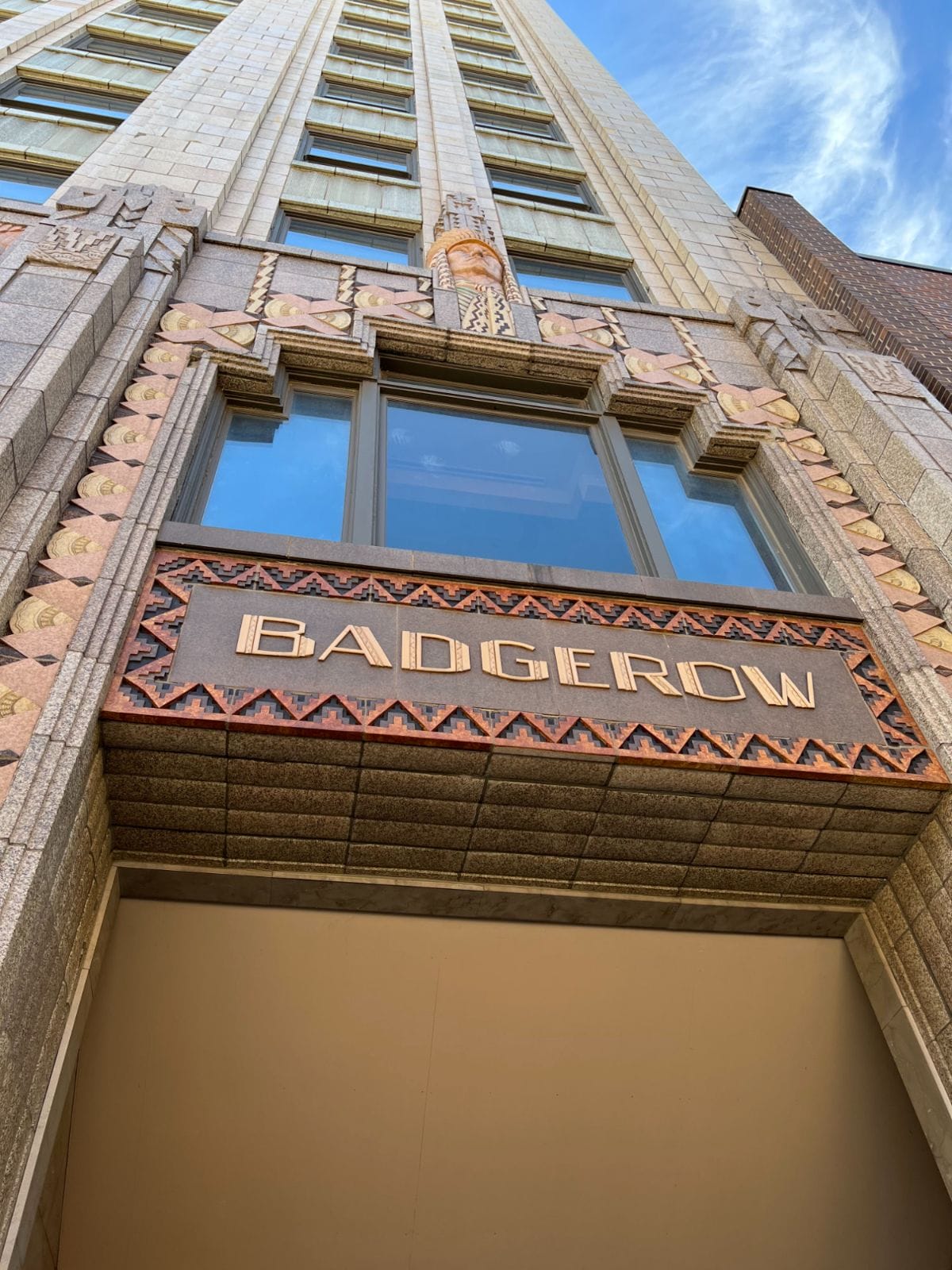 Secondary Assets
We wanted to create a brand that was both unique and identifiable. The illustration work, based on the building's exterior is a symbol of Sioux City's heritage, which we felt was important in making it recognizable to people in the community. We use this as a background asset to give life to the line artwork.
Environmental
When it came to creating a brand for this project, we wanted to stick closely to the era in which the building was originally built. One of our first ideas was to create a custom art-deco pattern that would be used as environmental signage throughout the space. We created a series of intricate patterned wallpaper designs that feel inspired by the era.