Creating a Welcoming Brand
---
Clear Medical Billing
Project Overview
Clear (formerly Merchant Credit Adjusters) is a medical and debt collection agency. They wanted to create a brand and name that was more reflective of their values in helping people reduce their debt. They approach their communication differently than most agencies in their field with a focus on compassion and guidance.
Services Provided
Naming
When developing the name we wanted to create something that helped to signify the relief people feel when a burden is lifted. The name works on two levels in representing the monetary burden lifted as well as how people feel when this is accomplished. The colors, fonts, and supplementary artwork were all created to give a sense of calm and serenity.
---
Logo Design
The logo mark represents a "zero" as well as the cycle of communication Clear prides itself in. The 3 dots represent their core values being used in this communication cycle on a daily basis. Clear are serious about treating people like people and emphasize this with their staff on a daily basis. We felt this was a clever way of showing that in artwork.
Print Design
The print design for Clear is was designed to feel light and airy. The client wanted to keep things cheerful, so we relied on vibrant colors, circular patterns and a lot of their blue color to convey the brand's friendly image.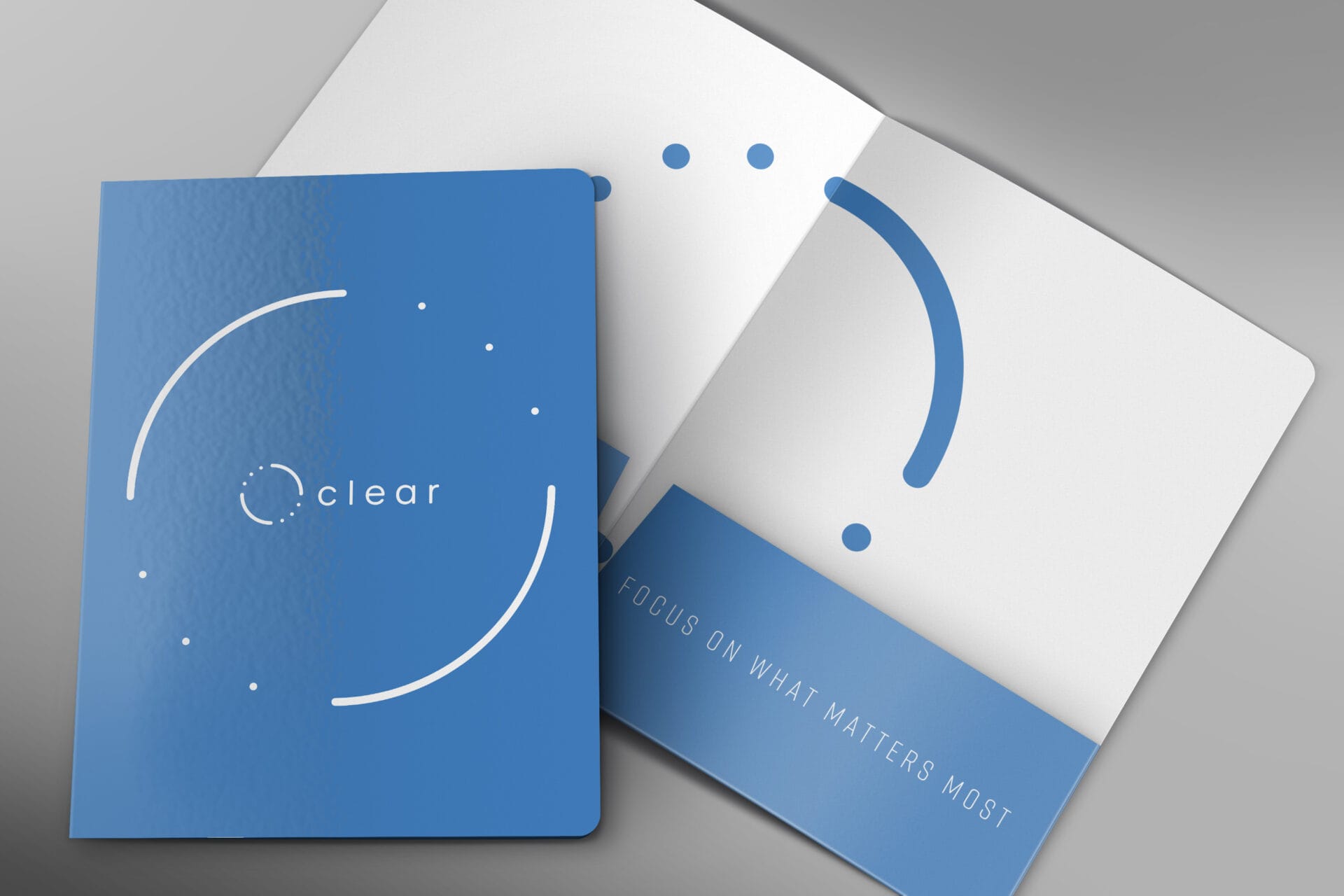 Environmental
The project included customizing the area to create a professional and welcoming lobby space for the client and their clients. The design included a logo wall with company values that incorporated vinyl graphics.