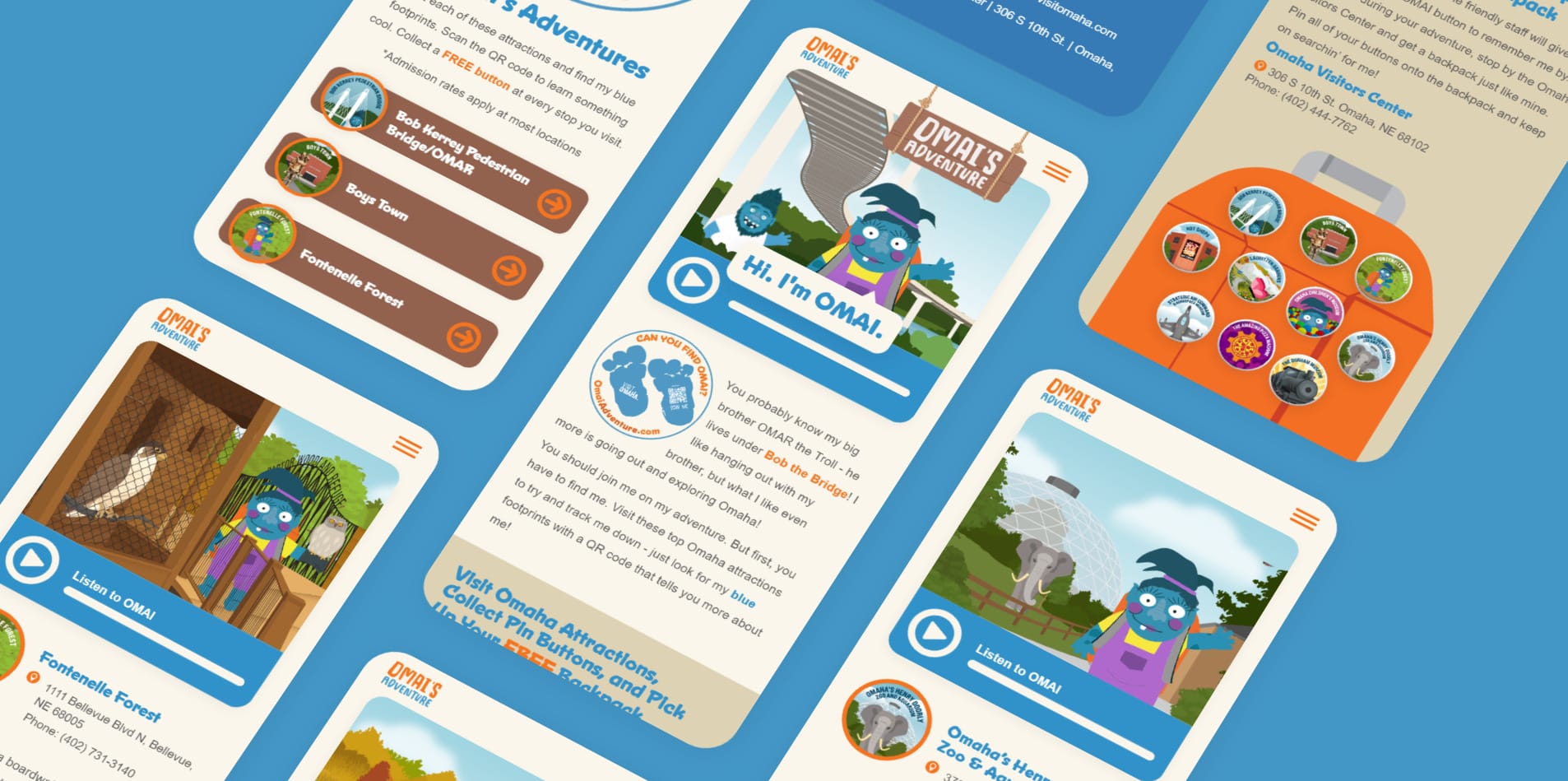 OMAI's Adventures
---
Visit Omaha
Project Overview
This website was part of a larger campaign to promote Omaha as a destination for family fun and adventure, featuring OMAI, the little sister of Omar the Troll. The website was a joint effort between our team at Shape Society and our partners at Clark Creative Group. We were responsible for building the site and creating the animations, while Clark ran the overall campaign and illustration work.
Services Provided
Website Design
The website was designed with mobile devices in mind, as we wanted to create a seamless and engaging experience for users on any screen size. We used WordPress and some heavy use of SVG animation (SMIL) to create smooth animations that bring Omai's personality and adventures to life.
The website also achieved impressive results in terms of traffic, engagement, conversions, and social media reach.